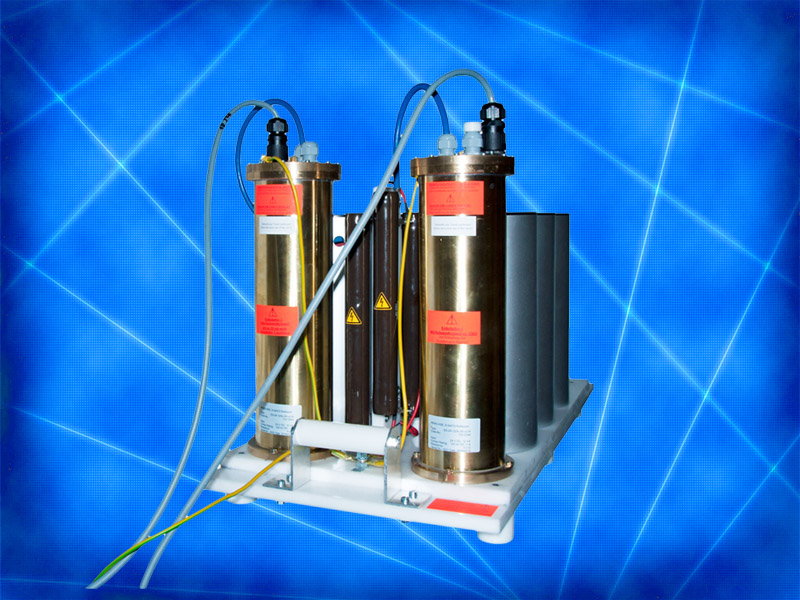 Services
ConsultationOrder DevelopmentCustomised Solutions
Consultation
You have not yet found the right product yet or you are unsure which product will be the best for your application? Then contact us! We are happy to take the time and listen to your requirements, so we can find the product that best fits your specific application.
Order Development
The products presented on our website are standard products that are used by a large number of our customers. In some applications, however, standard products may not be suitable because they simply do not fit mechanically and / or functionally. For this reason, we develop customer-specific high-voltage products: either by modifying our standard products or through a customer-specific new development. To give you an impression of our performance and versatility, here are a few examples:
Functional modification of a 50kV module of the MMR series as a medically approved high-voltage power supply for a product that is used in pain therapy.
Mechanical and functional modification of an MSR module with additional heating controller board for use in C-arm X-ray
Capacitor battery with 132μF and 10kV dielectric strength and integrated two-stage high-voltage switch for discharge.
50W High voltage power supply with one AC and one DC high voltage output
Partial discharge test station for high-voltage transformers for use in the production process
Capacitor package for a runtime chain of a large space radar system
When developing a customer-specific solution, we not only keep an eye on the development of the product, but also on the subsequent production - regardless of whether it is a one-off, a small batch or a larger batch production. It will be our pleasure to count you among our satisfied customers soon. Contact us today to see what we can do for you:
C-B10kV-132μF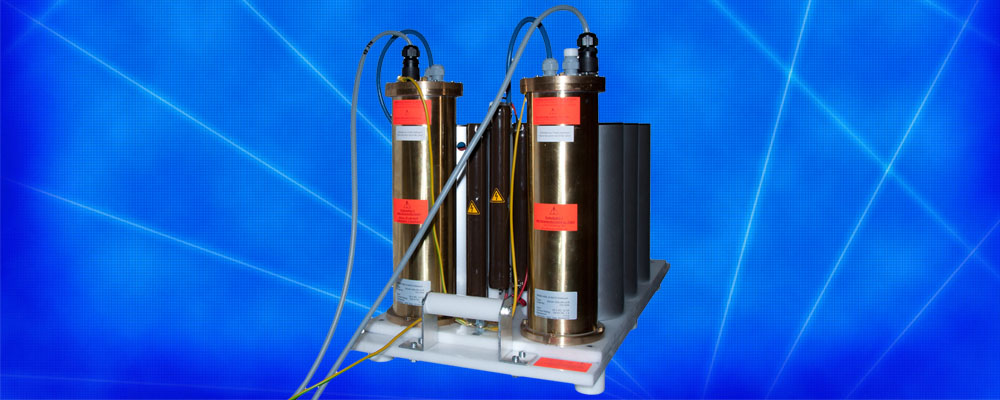 Capacitor Bank with 132μF
10kV dielectric strength
A two-stage discharge device discharges the capacitor bank within approx. 10 seconds first via a power resistor and then via a short-circuit bridge.
Additional fuses that do not trip during intentional unloading via the unloading device.
HVG-50-3kDC-5kAC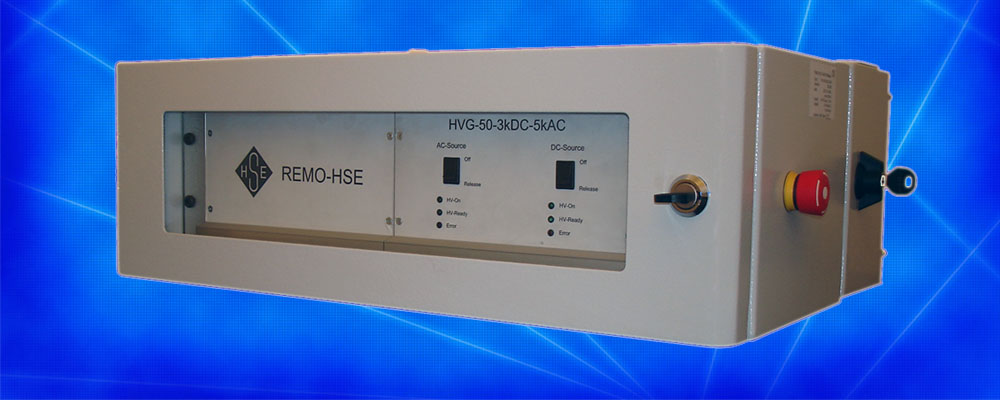 50 Watt regulated AC/DC - high voltage power supply with two outputs: 3 kV positive or negative output voltage and 5 kVs / 15 kHz AC output voltage.
Operation via PLC or control station; PROFIBUS or CAN bus interface.
Voltage- or current-controlled operating mode selectable.
Various automatic safety shutdowns; among others dU/dt shutdown (in current mode operation) and dI/dt shutdowns (in voltage mode operation).
Status LEDs, emergency stop switch and high-voltage release on the unit.
Partial discharge test station 5kV-5nF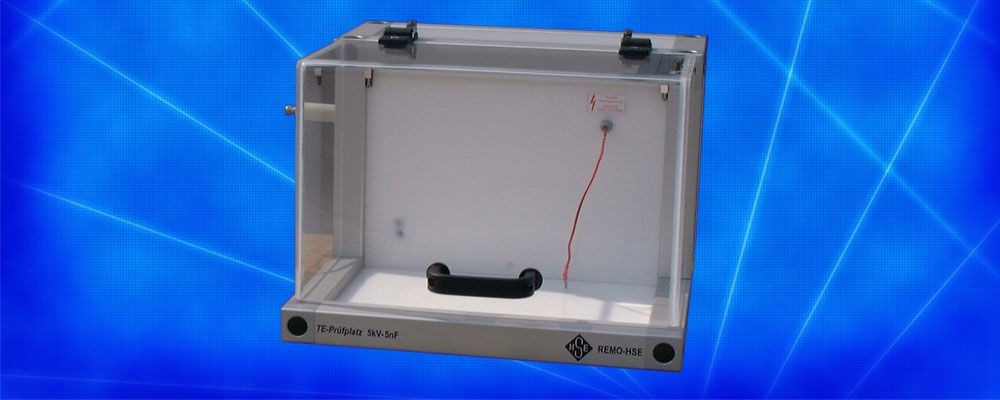 In the PD detection applied here, the high-frequency oscillations occurring as a result of PD discharges are separated from the low-frequency oscillations and displayed on an oscilloscope. The test specimens are loaded with increasing working voltage.The level of the working voltage at the appearance of high-frequency signal components allows qualitative comparisons between similar DUTs and can thus serve as an orientation aid in component development. Because of the short testing time, the method could also be used in the outgoing inspection to detect defective components.
Active part of a pulse forming network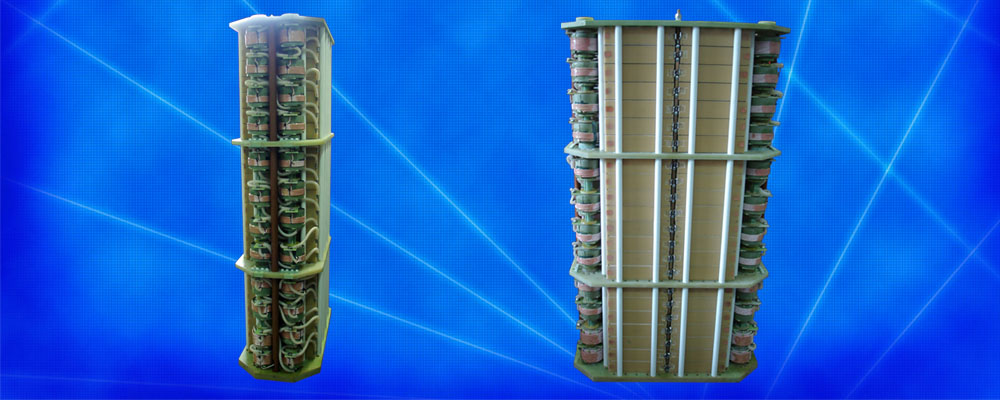 The PFN consists of a series of capacitors and inductors arranged in such a way that the discharge pulses of the capacitors are staggered in time. The design is such that the PFN delivers an almost rectangular pulse with a very low pulse roof slope, a very short edge rise time and a very low pulse ripple.