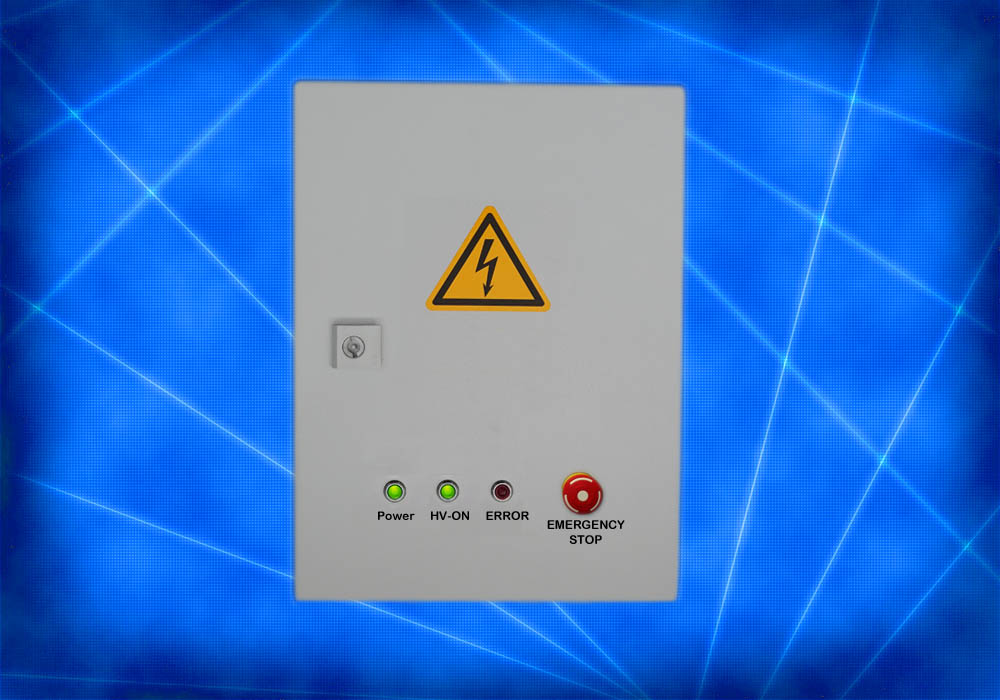 HVG Series
High Voltage Power Supplieswith 100kV and 500μA
The first generation
The HVG series our first series of high voltage cabinets for electrostatic surface coating -especially flocking. It is based on the SHBR high-voltage assembly and was launched in 2008 in response to multiple customer requests. The special feature of the HVG series is the foldback characteristic of the U-I characteristic already implemented in the HBR and SHBR series.
Features
High voltage supply with analog / digital interface
Positive or negative polarity
Controls and Monitoring
LED status displays and emergency stop switch directly on the control cabinet
Outputs for voltage and current monitoring
Special Features
High voltage ramp-up time adjustable between 0.5s and 5s
Fold-back-characteristic
Protection
Constante-voltage regulation with dI/dt - shutdown
Automatic shutdown in the event of overcurrent, overvoltage and overtemperature
Mechanical Data
Sheet steel powder coated cabinet
Classification minimum IP50
Approx. 13kg
Download
Data sheet (de)
Input
230VAC input voltage
50/60Hz input frequency
500mA maximum current consumption
Output
100kV maximum output voltage
500µA output current
Signaling
Fault message (Alarm-Out) in the event of a high-voltage fault
Operating indicator HV-ON:
Operating indicator mains voltage
Interface
Analog outputs for actual voltage- and current value
Analog inputs for voltage and current adjustment
Digital outputs signal high voltage switched on and high voltage fault
Digital inputs to trigger the high voltage and to reset to the initial state
Interested?
Then contact us without obligation. Click here to send email: