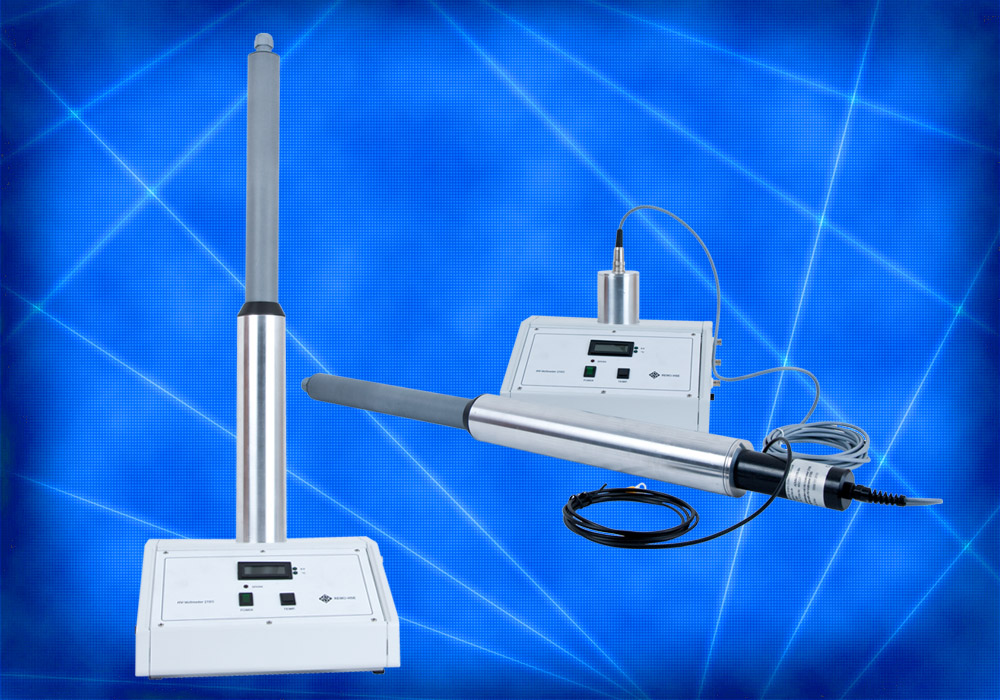 High Voltage Bench Meters
HV-Voltmeter 210S
Features
Easy to use
Measuring range ±200kV
Pulse proof measurement input
High internal measuring resistance ensures only a low load on the test object
24VDC or mains operation
Special Features
Analog outputs for external processing of voltage and ripple measurements
Logic output for counting sparks
Display elements
4½ digit digital display with automatic polarity detection
Spark detector and temperature indicator
Measurement accuracy
High measurement accuracy even with superimposed residual ripple with an amplitude of up to 5%
Resolution 0.01kV
Accuracy better than ±(2% + 5 Digits)
Mechanical data
Measuring device consisting of measuring instrument and high voltage probe
Dimensions approx. 269mm wide, 720mm high and 201mm deep
Weight approx. 5,5kg
Download
Data sheet (en)
Data sheet (de)
DC high voltage measurements up to ±200kV, ripple voltage and spark monitoring
The HV Volmeter 210S is primarily a ±200kV DC laboratory measuring device but it can also be used for high voltage measurements on site. In addition to the actual high voltage measurement, you can also measure the ripple voltage superimposed on the DC high voltage, and monitor the occurrance of sparks.
Display and interface
The voltage value is shown on a 4½ digit LCD display with polarity detection and can be read out via an analog 0 ... ±10V interface. If sparks appear during measuremnt, a red LED blinks. When the momentary pushbutton switch is pressed the temperature of the measuring instrument appears on the LCD display. In addition, the device features an ripple voltage analogue output and a spark logic signal output.
Configuration and models
The HV voltmeter of the 210S series consists of a measuring instrument and a measuring probe. Of course, the high-voltage measuring input is pulse-proof and the internal measuring resistor is chosen so large that the test object is only subjected to a very low load during the measuring process. The measuring device has a 4½ digit digital display with automatic polarity detection, two LEDs and an analog output for external evaluation of the high-voltage measured values. We currently offer the measuring device for the following supply voltages: 115V AC, 230V AC and 24V DC. In addition, you can choose between 0 to ±10V, 4 to 20mA and 0 to ±200mV for the analog DC output
Options
Extension adapter ADVM-210S-5m with a 5m connecting cable for the spatial separation of measuring instrument and measuring probe.
Interested?
Then contact us without obligation. Click here to send email: